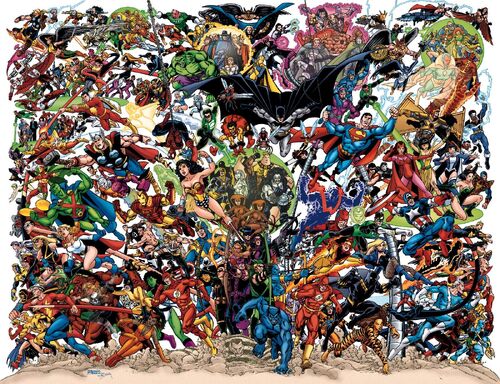 Welcome to the Marvel Superheroes (TSR): New Dawn Wiki
Heroes:
List of Heroes
Villains:
List of Villains
Support Cast:
List of Support Cast Characters:
Locations:
List of Locations
Organizations:
List of Organizations
Technology:
List of Technology
Information
Description
Marvel Super Heroes - New Dawn
Takes place in a new crossover/amalgamated universe comprised of the Marvel, DC, image and other comic/fictional universes.
Players will play characters (preferably previously established) at their point of origin, with no recorded history beyond that point. basically starting at page 1 in their first comic appearance. This allows the characters a completely clean slate and allows for the characters to be developed fresh by the players.
The game is run using the Marvel Superheroes TSR Roleplaying with some additional house rules.
Rules
List of Rules
Community content is available under
CC-BY-SA
unless otherwise noted.